Nathan Shelley and Dorcas Tallman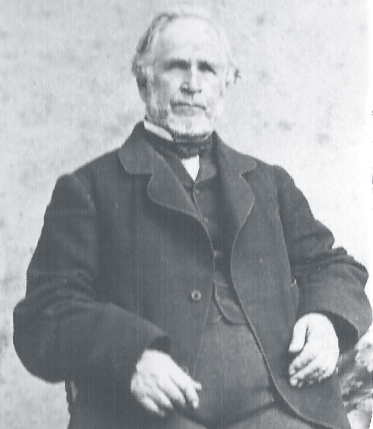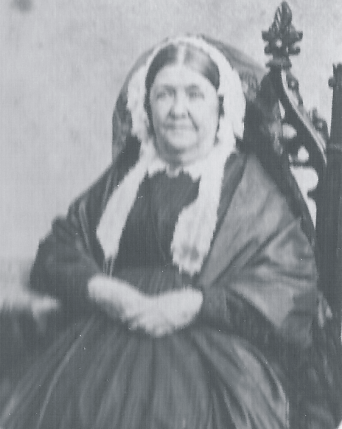 Nathan A. Shelley was born on the 17th of March 1798 in the township of Hartford, Washington County, New York. He was the son of Aaron Shelley (1772-1827) and Lorana Wood (1773-1829). His parents moved back to Massachusetts and in 1810 moved to Ontario County, New York. In May of 1812, his father's family moved to the Town of Batavia, Genesee County, New York (now Town of Gaines in Orleans County) which was Indian territory 10 years earlier. After the defeat of the Americans in Queenston (Canada) on October 13th, 1812, many families including the Shelleys retreated to Rochester. Active military operations at Niagara ceased with the onset of winter and in December they returned back to their homes.
         Nathan had an older sister Eunice born 22 March 1796. His younger siblings were Betsey born 9 June 1799, Amasa born 26 May 1801, Ambrose (born 1802 or 1803), Lucy born 30 June 1805, Mary (Polly) born 20 December 1807 and Laura born January 1810, just a couple of months before they moved to Ontario County.
         Dorcas Tallman was born 4 August 1795 in Thurman's Patent, Washington now Warren County, New York. She arrived in Orleans County in 1812 with her family.
         Nathan and Dorcas were married on the 21st of May 1820 in the Village of Gaines, NY by Judge Anderson with their first child coming in about 20 months. Nathan was a farmer all of his life.
         During the winter of 1821/1822 and while Dorcas was heavy with child, they moved into their new one room log house on the east side of the Allen's Bridge Road a little south of the Ridge Road. The typical houses back then were about 14' x 16'. It had 4 panes of glass and a bed quilt hung over the doorway.
         Their first child, James Miller Shelley, was born on February 7th, 1822 and died at the age of 4 on 26 October 1826.
         The next was a lovely girl, Diana Julia Shelley, who was born on the 24th of July 1823 near Eagle Harbor which is in the Town of Gaines. After her first husband Harrison Finch died, she married a widower named Collins Hill and they had a daughter Carrie Melvina Hill who married Timothy John Bulmore. Thus their family consisted of his, hers and theirs.
         Their second son was William Barnum Shelley born 17 Mar 1825. He married Caroline B. and he died in Wolford, Grenville, Ontario, Canada on 28 Jan 1892 and was buried in the family plot in the West Gaines Cemetery.
         Their next son Albert Nelson Shelley died January 6, 1830 at the age of 4.
         Nathan's father died on 13 September 1827.
         Ephraim Sanford Shelley was born 12 August 1828 and died 8 September 1853.
         Nathan lost his mother on 6 December 1829.
         Their next son was Nathan Alonzo Shelley born 9 Jul 1830 and died October 1853.
         Their last son was Charles Wesley Shelley who was born the day before Christmas in 1832. He married Nellie and he was alive in September 1895.
         Amanda Melvina Shelley graced their home on the 17th of May 1835. She married Arthur T. Starkweather on January 1st, 1863. She and her husband lived with her parents after they got married and by 1875, her parents were living with them (probably in the same home). She died in early March 1923 in Port Byron in Cayuga County, New York. She was staying with their only son William Starkweather at the time of her death. Amanda was buried on the 5th of March in Boxwood Cemetery, just north of Medina, NY.
         There are several small stones with only initials. These are children in one of the Shelley families.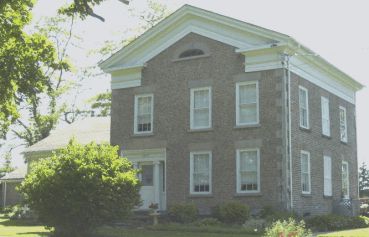 In 1841, Nathan built for his family the large cobblestone house pictured here for their family of eight. It is a little further south and on the opposite side of the road from the original home. By now, the Shelleys were fairly well off as evidenced by the very thick walls of the house. Actually the wall was two stone walls with about a 3" dead air space between them for insulation. People of lesser means would have a single wall and the house was much colder in the winter. On the south side of the house there is a large dining/parlor room.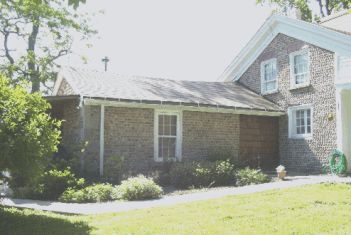 Although now attached, there is another building just south of the large (dining) room which might have been the summer kitchen.
         Nathan was a charter member of the Pioneer Association of Orleans County which was organized 25 June 1859. To be a member, you had to be living in Western New York before January 1826. He was a member until his death. He has a short biography published in the Pioneer History of Orleans County which was published by Bruener in 1871.
         Dorcas died on 14 March 1879 in their home near Eagle Harbor at the age of 83 years and 7 months. She had a stroke about 10 years before which caused some paralysis and loss of speech which she never recovered from. Nathan followed her to the spirit world six months later on 25 September 1879 at the age of 81. He had a mild stroke six years before his death with gradually failing health. The loss of his beloved wife of almost 59 years preyed upon his mind. They spent their whole life together on a farm in Gaines. They were faithful Christians, members of the Wesleyan Methodist Church. They were survived by daughters Diana Julia Hill of the Town of Ridgeway and Amanda Starkweather who was caring for them in their last years. Their surviving sons were William Barnum who was living with his wife Caroline in Rochester and Charles Wesley with his wife Helen, also living in Rochester.
         "Beginning poor, by a life of steady industry and prudence, he became a wealthy farmer." (p.231 of Pioneer History of Orleans Co.)
Orleans Republican, March 26, 1879, p.2, c.6
DIED: SHELLEY - At Eagle Harbor, March 14, Mrs. Nathan Shelley, aged 83 years.
Orleans Republican, March 26, 1879, p.3, c.6
Mrs. Nathan Shelley who died at her home March 14th, at the age of 83 years and 7 months, after an illness of 10 years, caused by paralysis from which she lost her speech and never recovered, emigrated here with her parents in 1812 from the east, and was married at Gaines village in 1820, to Nathan Shelley by Judge Anderson, her maiden name being Dorcus Tallman. Her husband still survives at the age of 81 years, with four children, two daughters and two sons, who mourn the loss of a departed mother whose mission on earth has ceased and her labors have been finished.
Orleans Republican, October 1, 1879, p.3, c.5
Nathan Shelley died at his late residence last Wednesday at the advanced age of 81 years. Six years ago he was partially paralyzed, and since that time he has been gradually failing. The loss of his wife last spring has also preyed upon his mind. Mr. Shelley was a faithful Christian, having been a member of the Wesleyan Methodist church. He leaves two sons and two daughters to mourn the loss of a kind father.
         They were the grandparents of Carrie Melvina Hill, Bob's great grandmother.

COPYRIGHT © 2005 Bob & Betty Hales